February 4th, 2013
Quito, Ecuador, Atlantic Wind & Solar (OTC: AWSL) and affiliate Atlantic Energy Ecuador, are pleased to report that they participated in the Ceremonial Subscription to Enable Title on Phase 1 of their 50 MW photovoltaic energy project, hosted by the National Electricity Council of Ecuador (CONELEC).
The ceremony, held in Quito, was attended by Atlantic's senior executives, board members of CONELEC, local press, and government officials including: Esteban Albornoz - the Minister of Electricity and Renewable Energy (pictured above - center), Rafael Poveda - the Minister Coordinator of Strategic Sectors, and Sergio Ruiz - Member of the Board of Directors of CONELEC and Permanent Representative of the President of the Republic of Ecuador.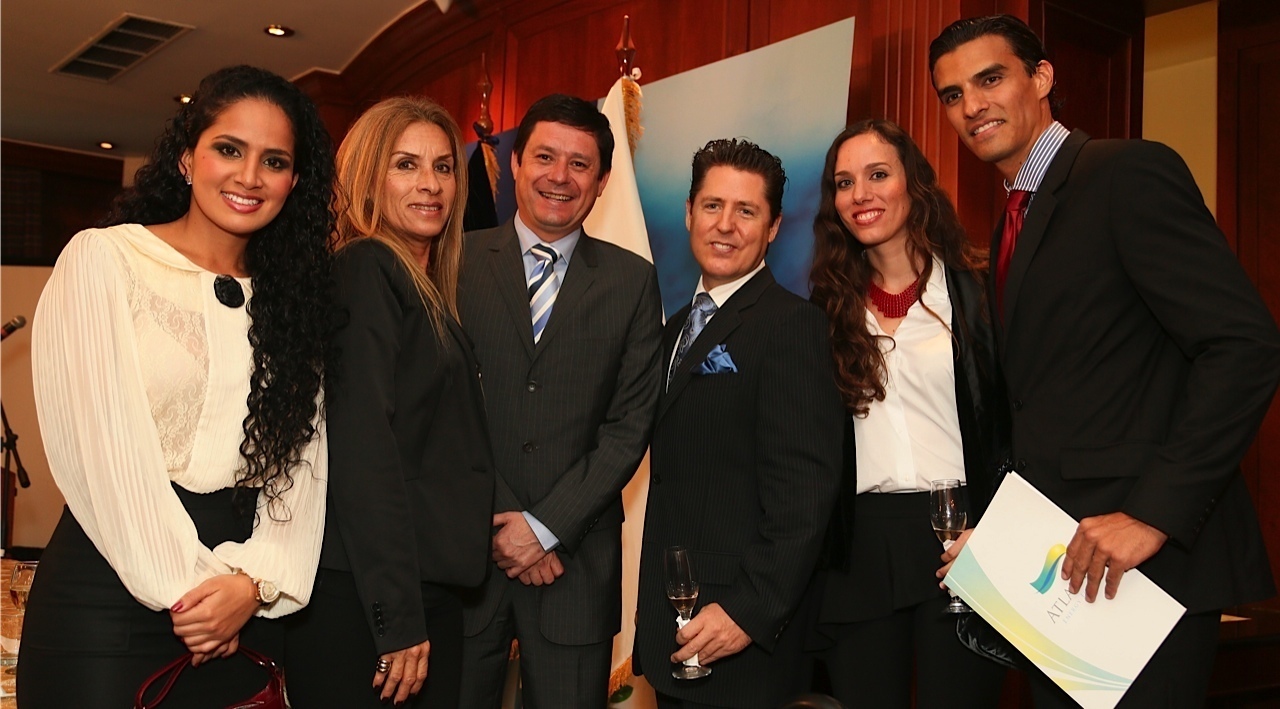 Representing Atlantic, Mr. Gilles Trahan, Chairman and CEO, Ms. Venecia Gafter, Director of Business Development Latin America, and Ms. Yamel Azar, Atlantic's in-house Council, watched as Mr. Jorge Gafter, General Manager of Atlantic Energy Ecuador, signed the certificate of Enabling Title with Dr. Francisco Vergara, Executive Director of CONELEC.
The Enabling title for 20 MW AC of nominal power, represents Phase 1 of the Company's 58.43 MW DC Power plants in the province of Esmeraldas.
The projects' total cost will be approximately USD 150 million with Phase 1, in the town of Lagarto about 70 kilometres from the city of Esmeraldas, constituting roughly half of this. The combined Phases will be larger than any currently operational PV power plant in South America.
Atlantic's Chairman and CEO Gilles Trahan comments "In addition to the recent approval of our first 58.43 MW of projects in Ecuador, Atlantic remains committed to advancing an additional 181 MW of projects, previously applied for under CONELEC's FIT program beginning in 2011." Trahan continued "In preparation for the commencement of Ecuador's FIT, the Company began forming strategic alliances with anticipation of expanding operations into South America in late 2010. Identifying new emerging markets early while strategically positioning ourselves accordingly is the Company's model for rapid, sustainable growth."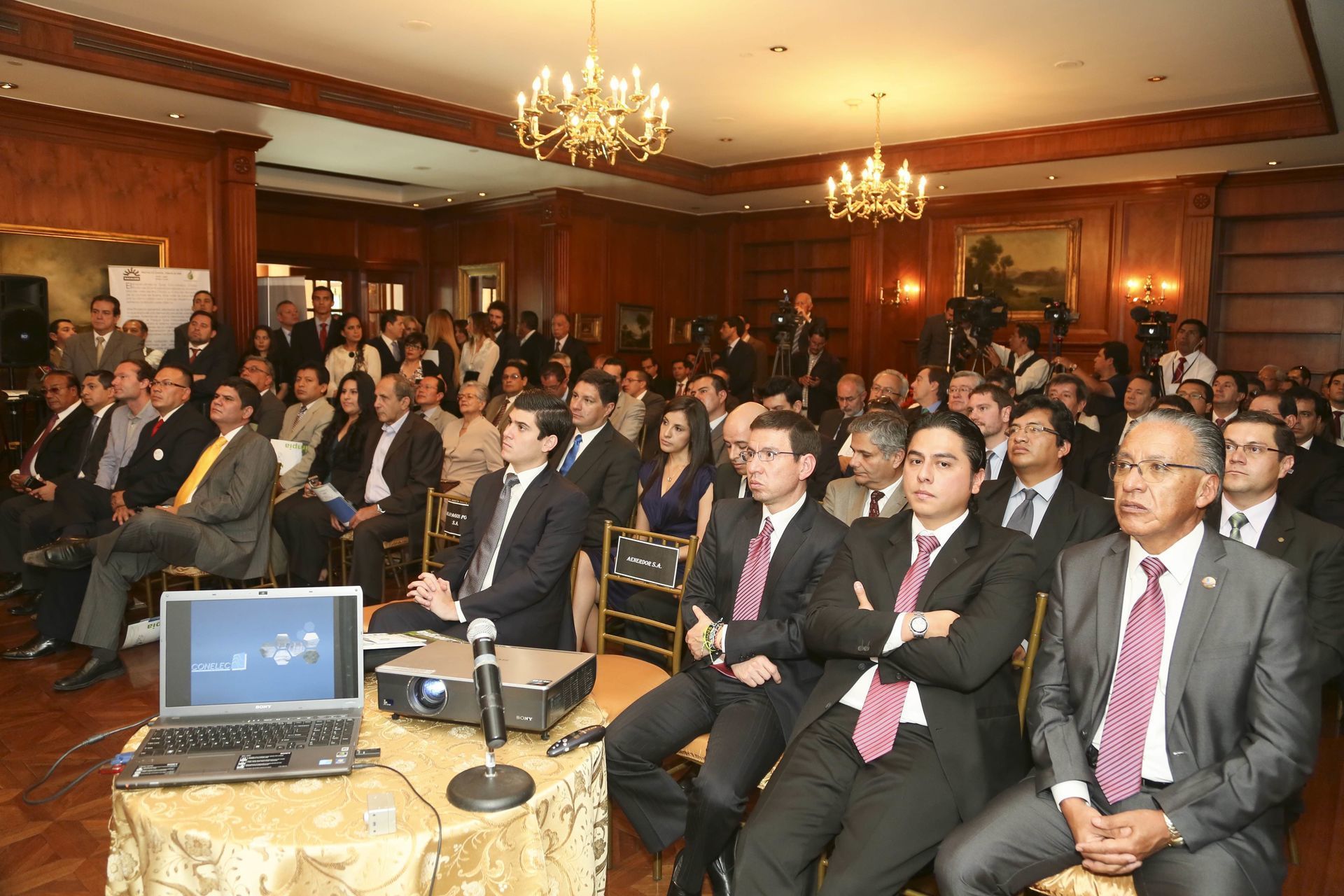 Ecuador Feed-In-Tariff (FIT)
On May 14, 2011 the electricity authority of Ecuador announced the formal adoption of a Feed-In-Tariff (FIT) program for Solar Photovoltaic, Wind, Hydro and Biomass energy generation. Under the terms of the FIT, the electrical authority will purchase power produced by Solar PV at a rate of .4003 per KWh. Future awarded contracts may be subjected to a new rate, anticipated to be reviewed by the Electricity Council in the coming months.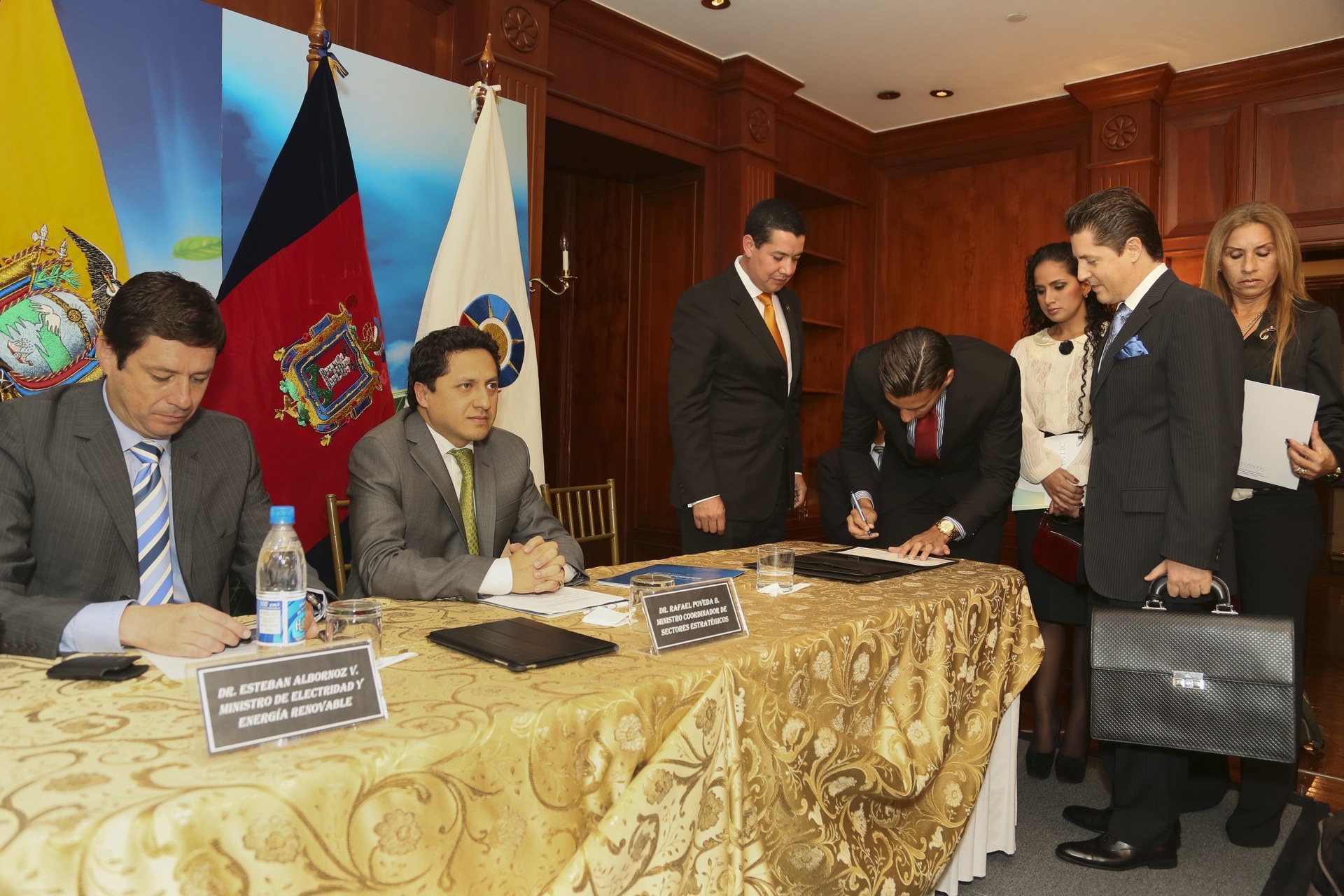 Looking Ahead
Atlantic Wind & Solar remains committed to developing utility scale solar projects in Canada, Central and South America and Europe with over 300 MW's of Solar PV projects in various stages of development.
In the opening photo, from left to right, Atlantic's Azar and Del Campo stand next to the Minister of Electricity and Renewable Energy - Esteban Albornoz, together with Atlantic's Gilles Trahan, Venecia Gafter and Jorge Gafter as they all greet the press.
In the picture below, Jorge Gafter is interviewed by local press.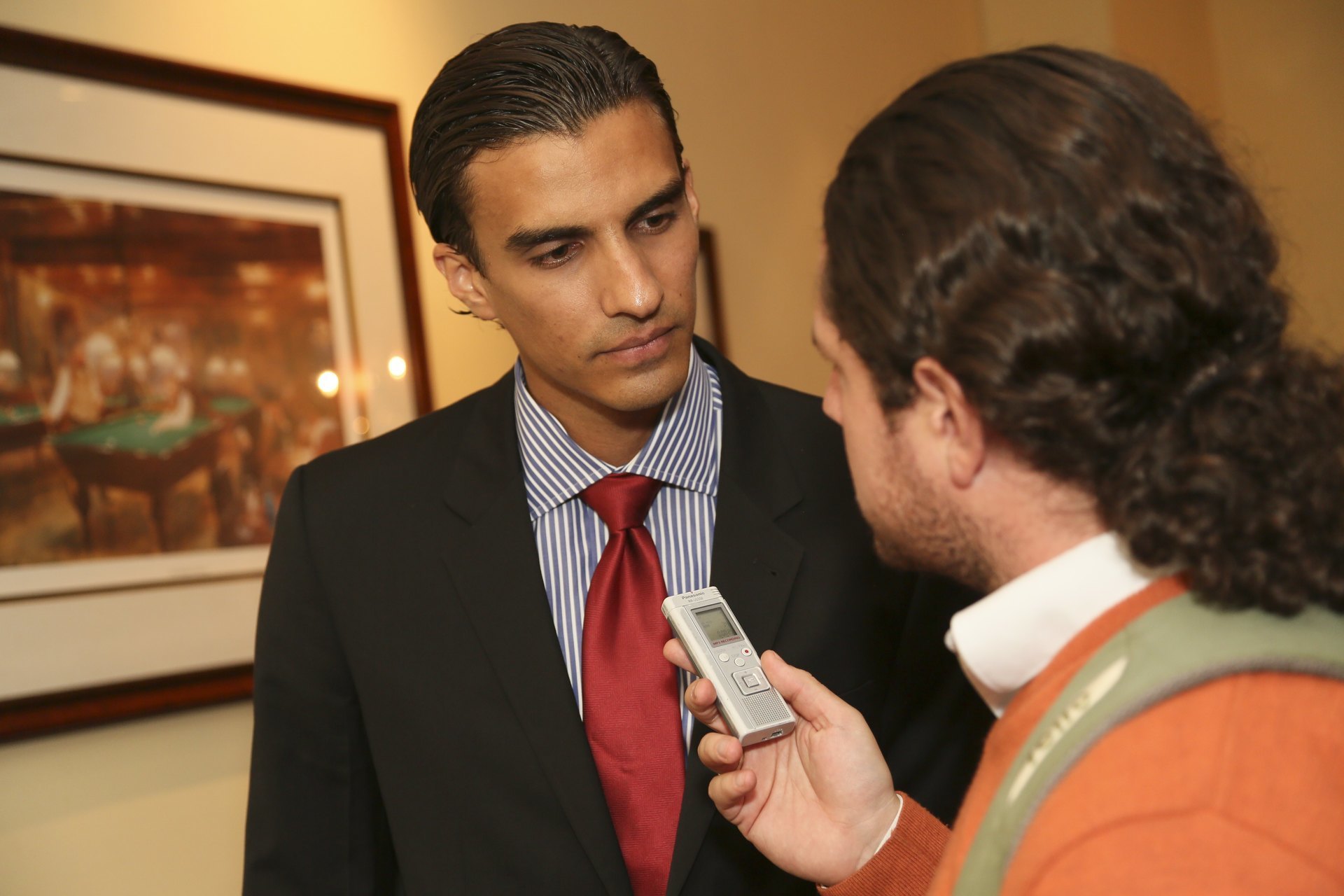 About Atlantic Wind & Solar
Atlantic Wind & Solar Inc, operates one of the fastest growing renewable power platforms in the market, making it, as a publicly-traded corporation, a rare pure-play investment in renewable energy.
Its portfolio is primarily solar PV and totals approximately 300 megawatts of name plate capacity in various stages of development. It is diversified across 22 municipalities in Ontario, Canada and 5 regions in Central and South America including, Ecuador and Peru. Atlantic recently submitted 28 applications for FIT 2.0 in Ontario and already has projects in the works for submission to FIT 3.0 in anticipation of Ontario continuing their program into the future. Once fully contracted this portfolio of high-quality assets, plus strong growth prospects, positions the Company to generate stable, long-term, cash flows supporting regular and growing cash distributions to stakeholders.
SOURCE Atlantic Wind & Solar Inc.
Disclaimer: Shareholders and investors are strongly cautioned against placing undue reliance on information set forth within this website and these communications in making any investment decisions concerning our securities. The matters set forth in this press release are forward-looking statements within the meaning of the "safe harbor" provisions of the Private Securities Litigation Reform Act of 1995. These forward-looking statements are subject to risks and uncertainties that may cause actual results to differ materially. These risks are detailed from time to time in the Company's periodic reports filed with the OTCMarkets.com including the company's Annual Report, Quarterly Reports and other periodic filings. These forward-looking statements speak only as of the date hereof. The Company disclaims any intent or obligation to update these forward-looking statements. Nothing within this site is meant to be a solicitation to buy or sell oir securities. Investing in over the counter (OTC) securities often carries a high degree of risk. Please contact your financial advisor before investing in our securities.